The new modular kitchen has become a popular addition in urban Indian homes as it is customized to the requirements of the homeowner. Modular kitchens stand out from conventional rustic kitchens because they are ergonomically designed, maximize storage capacity, and are practical to use. Since modular kitchens are manufactured in the factory, they must be planned in detail as they cannot be changed while the modular kitchen is being manufactured.
1. Layout plan
Depending on the area of ​​the kitchen, choose a straight, L, or U-shaped layout to ensure smooth work. Follow the golden triangle rule so that the stove, refrigerator, and sink become the focal point of the kitchen, and the distance between each point ranges from
to 9 feet.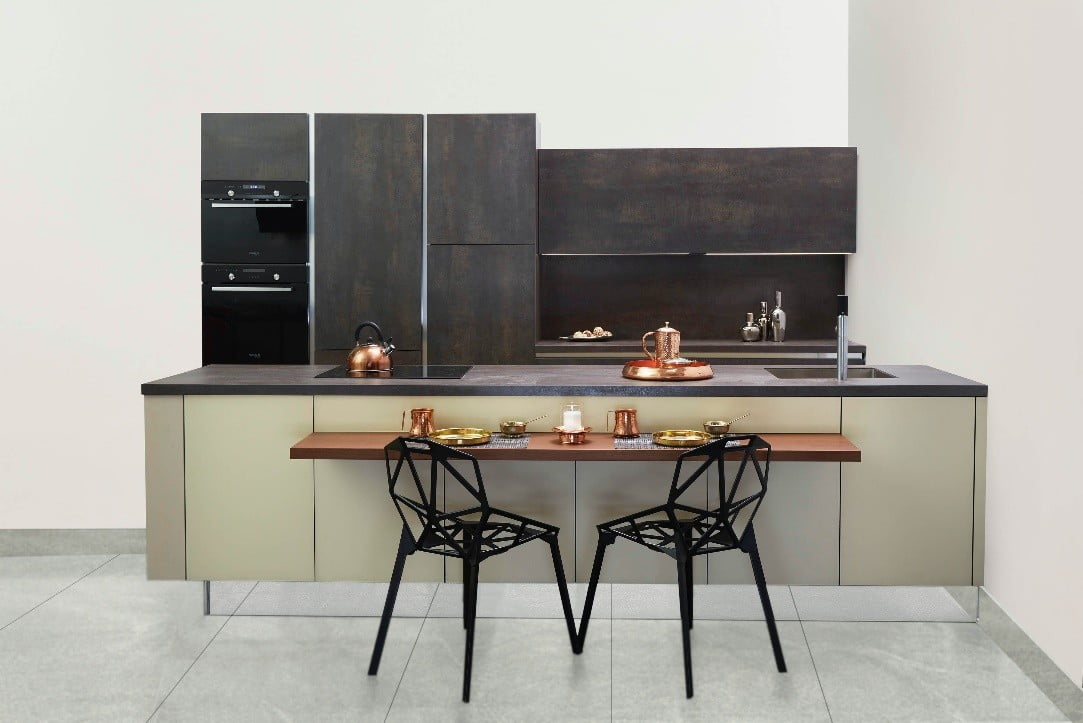 2. Choose The Kitchen Appliances
Choosing kitchen appliances Choose kitchen appliances during the kitchen design phase so that they can be integrated into the layout to their exact dimensions. Introduce suitable electrical outlets for all devices. Complete the location of the kitchen – chimney combination and choose a chimney with a high suction capacity to eliminate odors and create a smoke-free space.
3. Optimizing storage
Analyze your family's storage needs and consider different sized drawers and cabinets to store spices, pots, cutlery, utensils, electronics, etc Choose a dedicated pantry to store all dry kitchen ingredients. Optimize vertical storage by raising the height of the overhead cabinets to ceiling level. Note that if there is a gap between the overhead cabinet and the ceiling, the top of the cabinet will collect a lot of dust.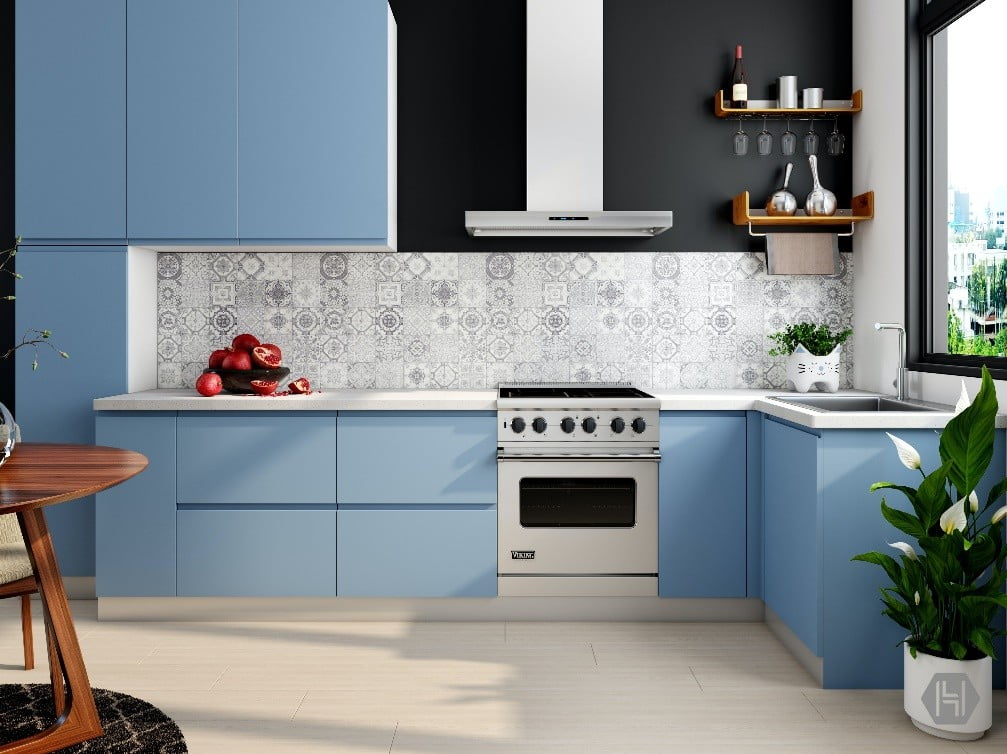 4. Material selection
BWR (boiling water resistant) plywood should be chosen over less durable materials such as MDF, HDF, or particle board which can be damaged under extreme conditions of moisture loads. You have to choose between acrylic, laminate, film, and Duco paint finishes for the exterior finish of your kitchen cabinets. Materials such as granite and quartz are the most popular countertop materials. Avoid using marble as it is a porous material that stains easily.
5. Color combinations
Choose a single color or choose a two-tone color scheme with contrasting colors. Consider a matte finish for kitchen cabinets, as gloss paints easily leave fingerprints and smudges.
6. Introducing under-cabinet lighting
Ceiling lighting is responsible for the overall lighting of the kitchen, but overhead cabinets cast shadows and create dark areas on the worktop. We recommend providing under cabinet lighting to illuminate the counter so that there is enough light for food preparation and cooking.
7. Modular kitchen accessories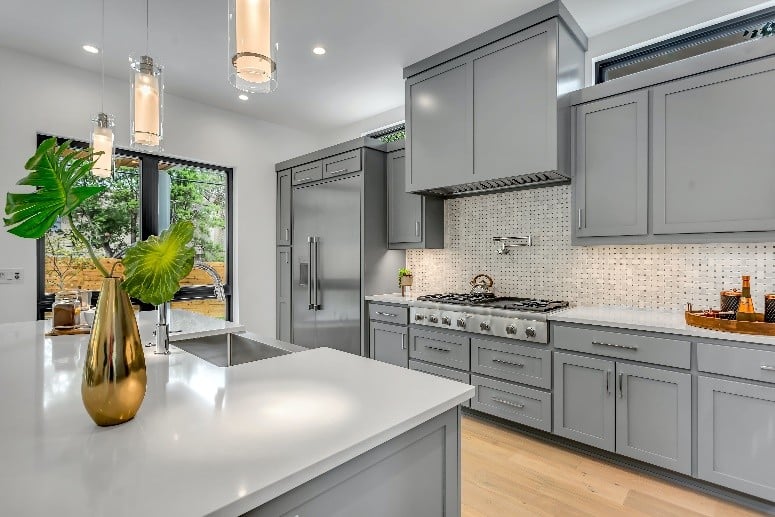 Choose from a wide range of accessories such as bottle drawers, pull-out baskets, tall trays, cutlery trays, corner cabinets, and under-sink accessories, and integrate them into your appliance. next to the kitchen.